Published on04/20/2018 10:18 am
We are the one from whom you can expect to have the best of services at an affordable cost. To get the best deal from us you can call us at +66 (0) 818 773198.
Read More
Published on02/27/2018 10:18 am
Khaoyai Car Rental is your one-stop solution if you are looking for affordable reliable North East Thailand car hire.
Read More
Published on10/27/2016 7:33 am
For enjoying a convenient and stress-free travel to Northeast of Thailand, you can consider Esarn car rental by Khaoyai Car Rental. We offer wide collection of immaculate vehicles for rent at best price. With us, you can get a self-drive or chauffeur driven Esan car rental.
Read More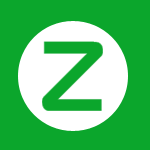 Khaoyai Car Rental