Published on10/27/2016 7:36 am
If you have more experiences and thoughts on traveling Esarn, feel free to share in the comment section below! We will be glad to hear from you and will answer your queries.
Read More
Published on10/27/2016 7:33 am
For enjoying a convenient and stress-free travel to Northeast of Thailand, you can consider Esarn car rental by Khaoyai Car Rental. We offer wide collection of immaculate vehicles for rent at best price. With us, you can get a self-drive or chauffeur driven Esan car rental.
Read More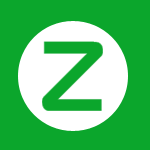 Khaoyai Car Rental